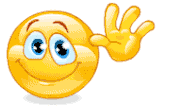 Hiya! My name is Patty and I'm a HUGE 'Ringer' fan. I'm also a fan of Sarah Michelle Gellar (since Scooby Doo) and Ioan Gruffudd (since Fantastic Four). They were mostly the reasons why I started watching it :P
I became a fan since I saw the Pilot (which instantly got me hooked to this show) and I've become a bigger fan every episode :D I love the plots and the cliffhangers that they leave at the end of every episode, but they sometimes frustrate me, as cliffhangers usually do (yes, Episode 5, I'm talking about you).
I improve this wiki by fixing errors and mistakes here and there. If needed, I also write episode summaries during my spare time. I hope to meet people here that share the same interests as me and I can be friends with! If you need any help, ask me in my talk page and I'll help you the best I can :D
"Our truest life is.. when we are in dreams awake"
Community content is available under
CC-BY-SA
unless otherwise noted.